Orthopedic Knee Bone and Joint Treatment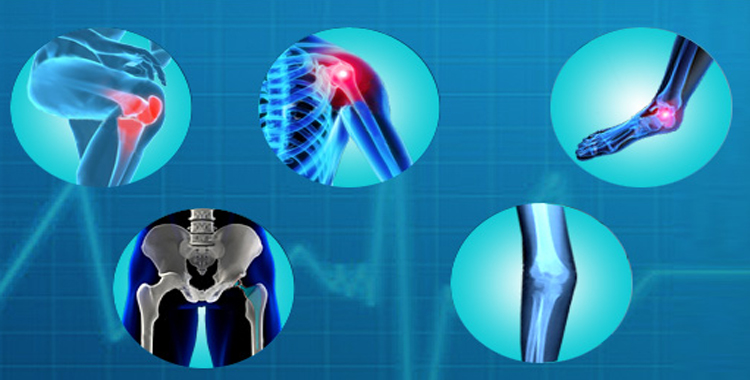 How much does an Orthopaedic Knee Bone and Joint Treatment cost?
The cost of Orthopaedic Knee Bone and Joint varies from  1.2 Lake INR to 2.5 Lakes, but it depends on your particular case. This can only be determined in consultation with your surgeon, then a precise price can be stated.
Padmaja Bone & Joint Hospital: An Advanced Orthopedic Program with Comprehensive Care Orthopedics is a medical specialty focused on injuries and disorders of the musculoskeletal system of the body in patients of all ages. This complex system includes 206 bones and more than 350 joints, as well as other elements such as ligaments, tendons, muscles and nerves that allow you to move, work and be active. Orthopedics involves the diagnosis of any type of injury or disorder. Drugs, surgery or any other form of treatment; Rehabilitation through exercises or physical therapy to restore movement, strength and function; and preventive care related to the musculoskeletal system.
Arthroplasty: Many conditions require joint replacement. The most common are rheumatoid arthritis and osteoarthritis, which result in stiff and painful joints that severely limit normal activities. Joint replacement is an inevitable solution for worn joints as it ensures pain free mobility and improves quality of life.
The Three most common Joint replacement operations are Hip, Knee and Shoulder.
Knee Arthroplasty: Used to treat advanced arthritis or terminal arthritis. If the medications have no effect on joint arthritis or severe deformity, this is recommended.
Hip Replacement: Full hip replacement is recommended for unbearable joint pain and the person's inability to perform daily activities.
Shoulder Replacement: In patients with severe osteoarthritis or rheumatoid arthritis, as well as in patients with severe trauma due to a broken shoulder, replacement of the shoulder joint is usually necessary .
Our Centres of Excellence

DR.PRASHANTH
MBBS, MS – Orthopaedics, Orthopedist, 7 Years Experience
*** 25% Cost & Pay in EMI (Monthly) *** Health Insuresnce Available
WHY CHOOSE US
24×7 ICU
15+ years of experience
1400+ Knee Replacement cases
2500+ Bone and Joint cases
Affordable cost
Top rated cosmetic surgery centre
Board certified plastic surgeons
Attached diagnostics
Full Body (One Sitting ) 100% Safe & Secure
Feel Like A Kid Again

Arthroscopic Surgery: Arthroscopy (also called arthroscopic surgery) is a minimally invasive joint surgery that involves examining and sometimes treating lesions using an arthroscope.
Member Reconstruction Procedures: The Padmaja Bone & Joint Hospital Member Repair Services provide comprehensive assessment and treatment of limb deformities in the event of persistent infections, neglected fractures and highly consolidated fractures.
Plastic and Reconstructive Surgery: Reconstructive surgery can help improve functionality and appearance, restoring your quality of life.
Complex Trauma: The treatment of complex trauma focuses on the problems that cause the most disability in a person's life. Our experts use several therapeutic techniques to create a stable treatment and support program for patients with complex traumatic problems.
Reconstruction of pelvic and hip joints: Pelvic and hip fractures are treated by surgeons with extensive experience and expertise in the treatment of tumors and fractures of bone and soft tissues .
Comprehensive Rehabilitation Program: The Padmaja Bone & Joint Hospital offers a full range of postoperative rehabilitation services, including physical and occupational therapies. highly specialized hand therapy; Sports injury clinic; Therapy for returning to work after an injury at work; Practical techniques to increase range of motion, relieve pain, reduce or eliminate soft tissue inflammation and improve function; rehabilitation exercise programs; Aquatic exercise programs for patients requiring a lighter load; and techniques to restore normal movement.
Foot and ankle care: The program includes deformity of the foot, ankle replacement, resuscitation of the limbs, foot and ankle reconstruction and lower limb injuries.
WHY KNEE REPLACEMENT?
WHEN A PARTIAL KNEE REPLACEMENT MAY BE A BETTER OPTION!
Total Knee Replacement surgery is done by Our Knee Surgeons & Knee Doctors , who specialises in replacing damage by trauma or arthritis in the knee joint with an artificial joint.
The goal is to relieve the pain in the knee caused by the damage done to the cartilage. When other more conservative methods of treating pain and loss of motion have been proven to be ineffective, knee replacement surgery may represent the best hope for long-term improvement of the joint. Joint replacement is an area of excellence at Udai Omni Hospital and the specialist are recognized for their expertise in the joint replacement techniques for knee and hip joints.
In a partial knee replacement, only the defective part of the knee is replaced, thus sparing the normal part of the knee. More than 25% of patients with severe knee arthritis may be suitable candidates for a partial knee replacement.
We are specialized in the areas of Total Hip Replacement, Hip Resurfacing, Total Knee Replacement, Unicondylar (partial) Knee Replacement, Revision Hip and Knee Replacement, Minimally Invasive Knee Replacement surgery Specialists at the Udai Omni hospital have been performing modern joint replacements with excellent results.
At the Padmaja Hospital Specialty Hospital, we strive to provide the best possible treatment to help you improve your quality.
Copyright © Padmaja Hospital Plastic Surgery Centre. All Rights Reserved