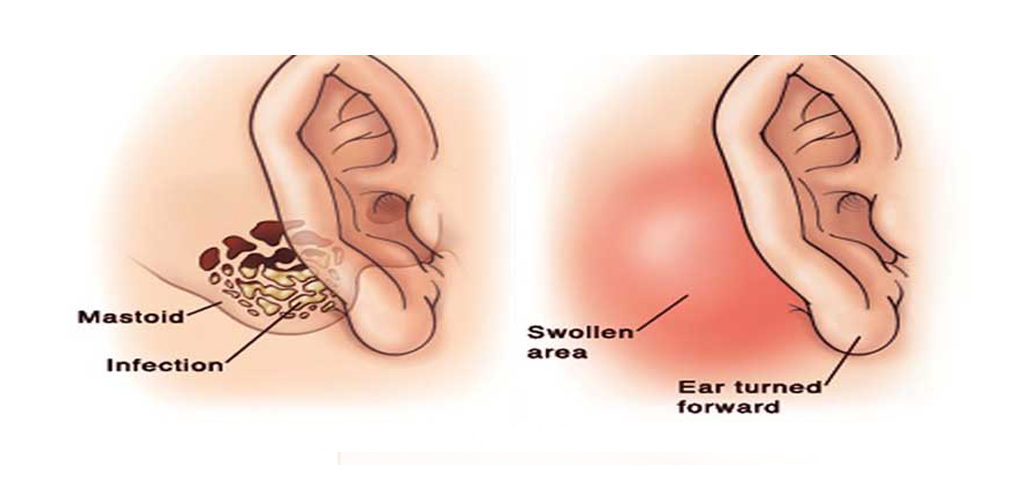 Why do I need a mastoidectomy?

A mastoidectomy can treat complications of chronic otitis media (COM). COM is an ongoing ear infection in your middle ear. A cholesteatoma, which is a skin cyst, can be a complication from these ongoing infections. The cyst grows gradually over time and may lead to serious complications such as:
abscess in the brain
deafness
dizziness or vertigo
damage to your facial nerve that causes facial paralysis
meningitis, or inflammation of the membranes of your brain
labyrinthitis, or inflammation of your inner ear
ongoing ear drainage
Your doctor may also perform a mastoidectomy to put in acochlear implant. This small, complex electronic device can help provide you with a sense of sound if you're profoundly deaf or severely hard of hearing.
This surgery can also remove abnormal growths at the base of your skull.
How is a mastoidectomy performed?

Your doctor usually performs a mastoidectomy using general anesthesia. This ensures that you're asleep and unable to feel pain. For a simple mastoidectomy, your surgeon will usually:
Access your mastoid bone through a cut made behind your ear.
Use a microscope and a small drillto open your mastoid bone.
Use suction irrigation to keep the surgical area free of bone dust.
Drill out the infected air cells.
Stitch up the operative site.
Cover the site with gauze to keep the wound clean and dry.
Your surgeon may also use a facial nerve monitor during surgery. This helps to limit injury to the facial nerve.
What is the recovery process after a mastoidectomy?

You can expect to have bandages over your ear when you wake up. There will also be stitches close to your ear. You may have a headache, discomfort, and some numbness.
After surgery, your doctor may:
prescribe pain medication
give you antibiotics to treat any infection
ask you to schedule a return for wound check and removal of any bandages and stitches
Follow your doctor's specific instructions on caring for your wound, as well when you can swim or bathe. You should avoid all strenuous activity for at least two to four weeks afterward, depending on your surgery. Also refrain from putting pressure on your ear
What is a Mastoidectomy?
A mastoidectomy is the surgical removal of the sac of skin and adjacent diseased bone in the eardrum. The repair of any hole in the eardrum will also be performed. 
My anaesthetic
This procedure will require an anaesthetic. See About your anaesthetic information sheet for information about anaesthetic and the risks involved. If you have any concerns, discuss these with your doctor. 
If you have not been given an information sheet, please ask for one.
What are the risks of this specific procedure?
There are risks and complications with this procedure. They include but are not limited to the following:
General risks:
Infection can occur, requiring antibiotics and further treatment.
Bleeding could occur and may require a return to the operating room.
Small areas of the lung can collapse, increasing the risk of chest infection. This may need antibiotics and physiotherapy.
Death as a result of this procedure is possible.
Specific risks:
 
Bleeding or infection in the ear or in the wound. Rarely, an infection may spread to adjacent structures including the brain causing meningitis or a brain abscess.
Facial nerve palsy. Injury to the nerve controlling the muscles of the face may result in paralysis of the face muscles. This may be temporary or may rarely be permanent.
Persistence or recurrence of the original condition may occur requiring further surgery.
Ringing in the ear (tinnitus), dizziness, or an altered sensation of taste may occur and may be temporary or permanent.
Partial loss of hearing or total loss of hearing may rarely occur and may be permanent.
Failure to improve hearing. An improvement in hearing may not be apparent despite the surgery being successful in eliminating the disease.
Discharging ear – persistent pain and discharge may occur requiring further surgery.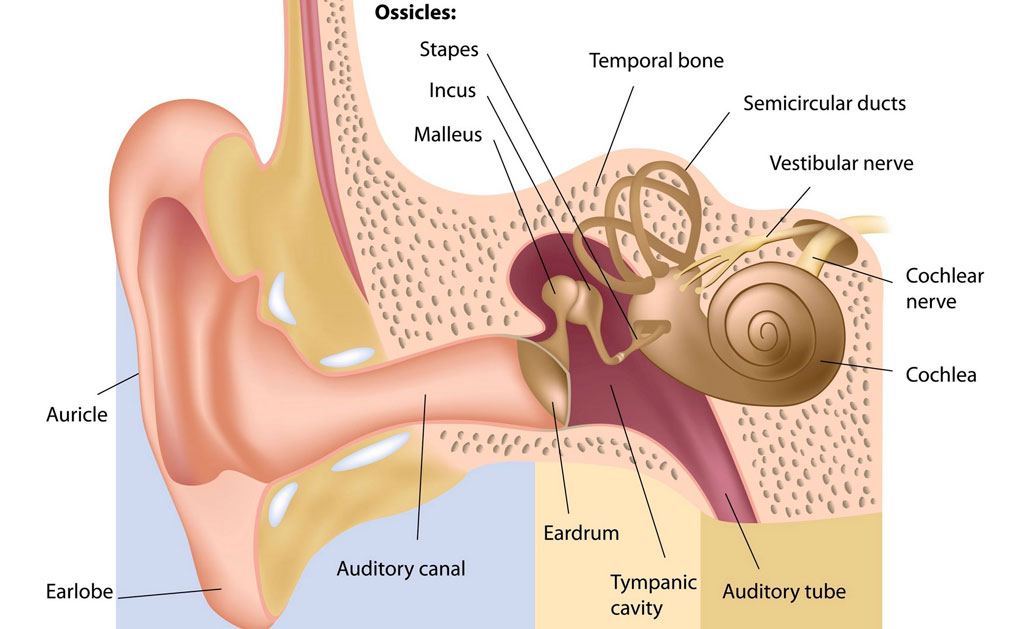 MBBS, MS - ENT ENT/ Otorhinolaryngologist, 8 Years Experience
Hospital offers Multispeciality treatment and facilities on par with the best available globally. From a 24-hour ambulance service, pharmacy and diagnostic centre, to specialised services and more. Best hospital in kukatpally
info@padmajahospital.in
WHY CHOOSE US
24×7 ICU
21+ Years of Experience
140+ Mastoidectomy Surgery
900+ ENT cases
Affordable cost
Top rated cosmetic surgery centre
Board certified plastic surgeons
Attached diagnostics
Full Body Liposuction (One Sitting )
Mastoidectomy
MIG 15-25-527, Road Number 1, Phase I & II, KPHB Colony, Kukatpally, Medchal District
Landmark: Near GHMC Ground
best hospital in kukatpally, Hyderabad
Ph : 040 49108108 ( 7288803555 )
www.Padmajahospital.in