Radiology Hospital in Kukatpally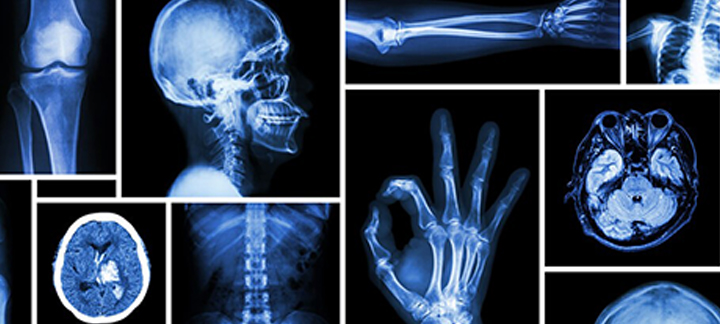 ABOUT THE DEPARTMENT
The radiology department at Padmaja hospital is set up to offer excellent services to our patients, and it has excelled in these parameters. The people who visit our hospital can get all the radiology diagnostics here, and there is no need for you to take strain in visiting other diagnostic centers.
We stack up our radiology laboratories with advanced and very effective infrastructure, so that the equipment can diagnose the health issues efficiently. There are updated and refreshed technologies regularly in the market, and we upgrade our radiology equipment if that results into better customer satisfaction. We do not mind spending on even costliest of the equipment, since it benefits our customers, and this is the main reason for us being superior in these aspects in the entire Kukatpally.
The professionals at our radiology department have great deal of proficiency and experience, so that they can attend the patients' needs and requirements like no others. The range of our services include Color Doppler test, Mammography, MRI scans for brain and spine, etc.
QUALITY BEGINS FROM INSIDE
  The impeccable radiology department at Pabmaja hospital has got great deal of experience in providing utmost customer satisfaction to our patients. The infrastructure and equipment provided for diagnosis and research, are highly advanced and elude utmost precision in providing the results for the laboratorial tests. The radiology personnel are highly proficient in handling the required imaging tests for the patients, and ensure that they are comfortable during the entire procedure. Any patient requirements are also attended before or during the imaging diagnosis.
FACILITIES
We provide impeccable facilities for our patients at the radiology labs. The infrastructure required for performing various image diagnostics are offered in our laboratories, and hence we can cater a wide variety of patients. Radiology amenities related to conventional and computed radiography, mammography or breast imaging, Color Doppler test, Ultrasonography and Magnetic Resonance Imaging, etc. are offered at our medical facility. We take care of all the diagnostic needs you need, and you are not required to manage them elsewhere.
SERVICES
A large portfolio of services are offered by the radiology department of Padmaja hospital. These services are aimed to provide accurate results and impeccable customer satisfaction. Our services include scans, X-rays of plain and contrast types, MRI scans for the musculoskeletal imaging, like brain, spine and other related aspects, diagnosis of vascular lesions, biopsies, drainages, guided procedures like FNAC, etc. are provided in our center. The equipment for these diagnostic procedures are very advanced, and they provide with extremely accurate results.
FIX AN APPOINTMENT
Call Padmajahospital.in to set up appointment for experiencing the immaculate services of our radiology department. The professionals at our center are highly experienced in performing these tests, and they can administer them in the safe environment. They are able to decipher the test results accurately, so that the doctors can provide effective treatments for the patients. People, who have any issues with participation in the tests, can inform the radiology department, and they take the necessary measures to provide comfortable environment. Book an appointment with us for experiencing the high quality services.