General and Laparoscopic surgery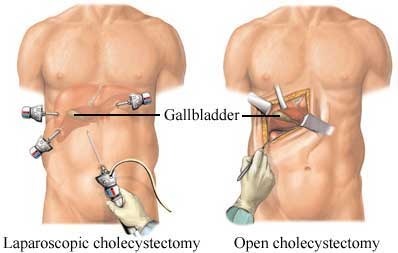 Description
General and Laparoscopic surgery is a specialty that focuses on the surgical management of the endocrine system, liver, pancreas, gastrointestinal tract and rectum. These surgeries involve treatment for medical conditions such as Hernia, Piles, Appendicitis, Gall Bladder Stones, Fistula, swellings, and ulcers etc. Laparoscopic Surgery is an advanced surgical technique in which – unlike open procedures– operations are performed by means of small incisions (usually 0.5–1.5 cm) leading to minimal complications and pain resulting in faster recovery and superior outcomes post-treatment. General and Laparoscopic surgery team at Citizens Specialty Hospital consists of leading surgeons who are have pioneered the technique of laparoscopy
Some of the key surgical procedures are:
Cholecystectomy (gallbladder removal)

Open Hernia Repair Laparotomy

Basic Laparoscopic Procedures
Diagnostic Laparoscopy

Lap Adhesive  Lysis

Lap Appendectomy

Lap Chole-cystectomy
Advanced Laparoscopic Procedures
Lap Inguinal Hernioplasty (TAPP &TEP)

Lap Incision Hernia Meshplasty

Lap Fundo Plication

Lap Splenectomy

Lap Hysterectomy
Colorectal surgery

Fissure Surgery

Whipple Procedure

Gastrectomy

Surgery in High risk cases like Cardiac, Renal & Endocrine Diseases

Post Operative Clinical Management
*** 20% Cost – Pay EMI (Monthly) Available *** Health Insuresnce Available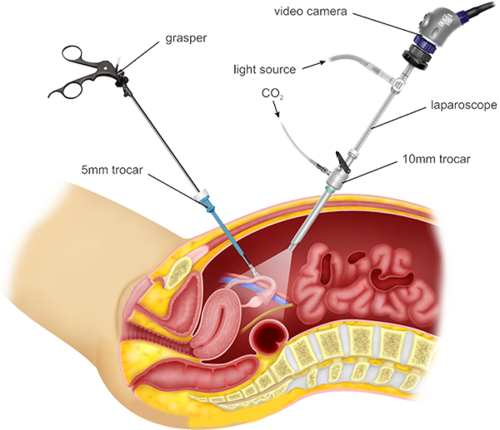 Special surgical tools and a tiny video camera are inserted through four incisions in your abdomen during laparoscopic cholecystectomy. Your abdomen is inflated with carbon dioxide gas to give the surgical tools more room to work.

Chief General, Laparoscopic
What are the benefits of surgery?
Illustration of the position of the gallbladder.
The position of the gallbladder.
You should be free of pain and able to eat a normal diet. Surgery should also prevent the serious complications that gallstones can cause.
Are there any alternatives to surgery?
It is possible to dissolve the stones or even shatter them into small pieces but these techniques involve unpleasant drugs that have side effects and a high failure rate.
Antibiotics can be used to treat any infection of your gallbladder. Eating a diet low in fat may help to prevent attacks of pain.
However, these alternatives will not cure the condition and symptoms are likely to come back
Don't Delay Treatment!
Stage 1 – Acute Pain in Stomach
Stage 2 – High Chance of Infection
Stage 3 – Stone Slipping into CBD
Stage 4 – Rush to Emergency Room
Stryker 1588 AIM Camera System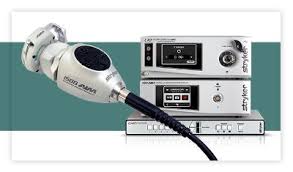 What does the operation involve?
The operation is performed under a general anaesthetic and usually takes about an hour.
Your surgeon will make several small cuts on your abdomen. They will insert surgical instruments, along with a telescope, inside your abdomen and perform the operation.
Your surgeon will free up your cystic duct and artery. They will separate your gallbladder from your liver and remove it
Hospital offers Multispeciality treatment and facilities on par with the best available globally. From a 24-hour ambulance service, pharmacy and diagnostic centre, to specialised services and more. Best hospital in kukatpally
info@padmajahospital.in
WHY CHOOSE US
24×7 ICU
21+ Years of Experience
3500+ Gallstones
900+ Facial cases
Affordable cost
Top rated cosmetic surgery centre
Board certified plastic surgeons
Attached diagnostics
Full Body Liposuction (One Sitting )
MIG 15-25-527, Road Number 1, Phase I & II, KPHB Colony, Kukatpally, Medchal District
Landmark: Near GHMC Ground
best hospital in kukatpally, Hyderabad
Ph : 040 49108108 ( 7288803777 )
www.Padmajahospital.in