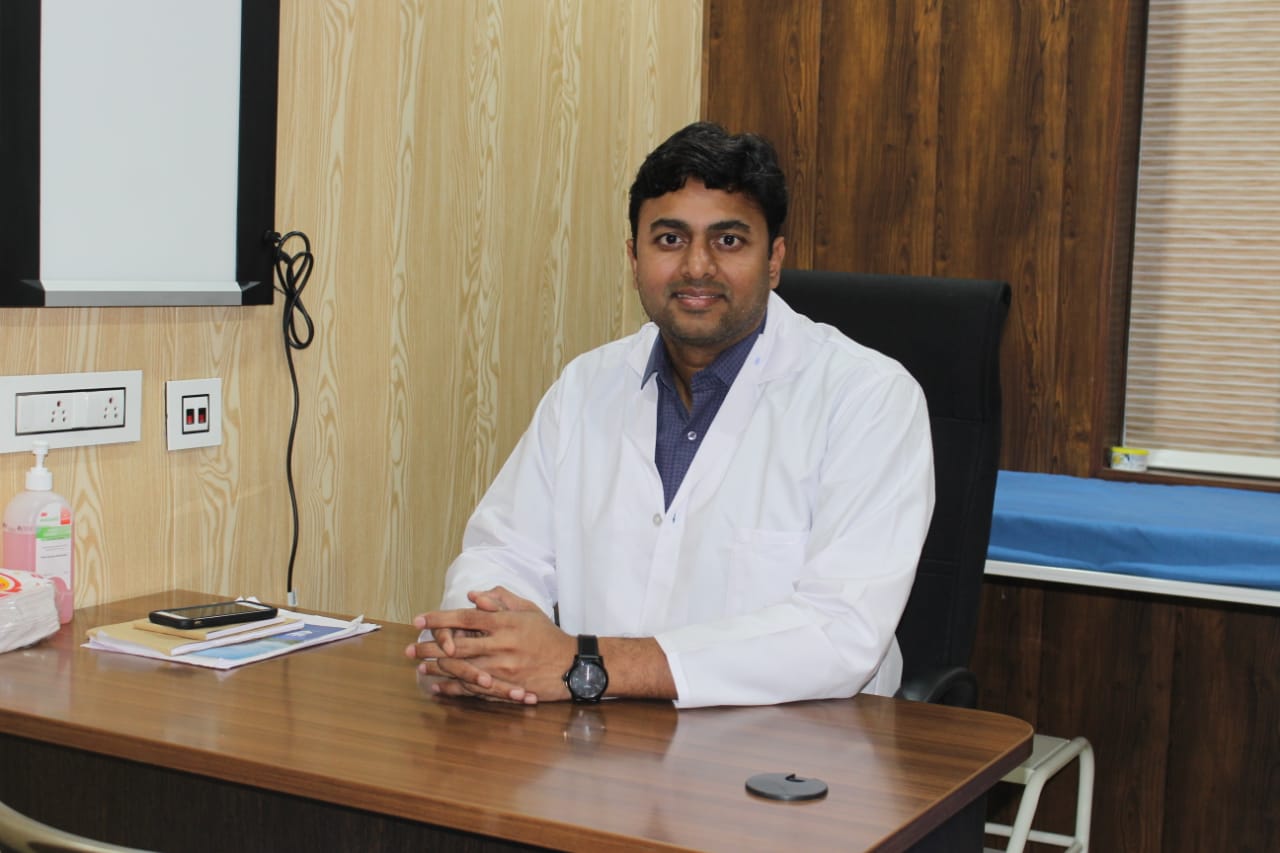 ​MBBS, MS – General Surgery, MCh – Surgical Gastroenterology/G.I. Surgery
11 Years of Experience
What is Bariatric Surgery?
Exercise and diet alone often fails to effectively treat people with extreme and excessive obesity. Bariatric surgery is an operation that is performed in order to help such individuals lose weight. Evidence suggests that bariatric surgery may lower death rates for patients with severe obesity, especially when coupled with healthy eating and lifestyle changes after surgery.
Principles of bariatric surgery
The basic principle of bariatric surgery is to restrict food intake and decrease the absorption of food in the stomach and intestines.
The digestion process begins in the mouth where food is chewed and mixed with saliva and other enzyme-containing secretions. The food then reaches the stomach where it is mixed with digestive juices and broken down so that nutrients and calories can be absorbed. Digestion then becomes faster as food moves into the duodenum (first part of the small intestine) where it is mixed with bile and pancreatic juice.
Bariatric surgery is designed to alter or interrupt this digestion process so that food is not broken down and absorbed in the usual way. A reduction in the amount of nutrients and calories absorbed enables patients to lose weight and decrease their risk for obesity-related health risks or disorders
Types of Bariatric Surgery
There are various types of bariatric surgeries that can be performed. Surgery may be performed using an "open" approach, which involves cutting open the abdomen or by means of laparoscopy, during which surgical instruments are guided into the abdomen through small half-inch incisions. Today, most bariatric surgery is laparoscopic because compared with open surgery, it requires less extensive cuts, causes relatively minimal tissue damage, leads to fewer post-operative complications and allows for earlier hospital discharge.
There are four types of operations that are offered:
Adjustable gastric banding (AGB)

Roux-en-Y gastric bypass (RYGB)

Biliopancreatic diversion with a duodenal switch (BPD-DS)

Vertical sleeve gastrectomy (VSG)

Each of the surgery types has advantages and disadvantages and various patient factors affect which procedure is chosen including BMI, eating habits, health problems related to obesity, and number of previous stomach surgeries. The patient and provider should discuss the most suitable option by considering the benefits and risks of each type of surgery

Hospital offers Multispeciality treatment and facilities on par with the best available globally. From a 24-hour ambulance service, pharmacy and diagnostic centre, to specialised services and more. Best hospital in kukatpally
info@padmajahospital.in
WHY CHOOSE US
24×7 ICU
21+ Years of Experience
150+ Bariatric Surgrey
900+ Facial cases
Affordable cost
Top rated cosmetic surgery centre
Board certified plastic surgeons
Attached diagnostics
Full Body Liposuction (One Sitting )
MIG 15-25-527, Road Number 1, Phase I & II, KPHB Colony, Kukatpally, Medchal District
Landmark: Near GHMC Ground
best hospital in kukatpally, Hyderabad
Ph : 040 49108108 ( 7288803777 )
www.Padmajahospital.in